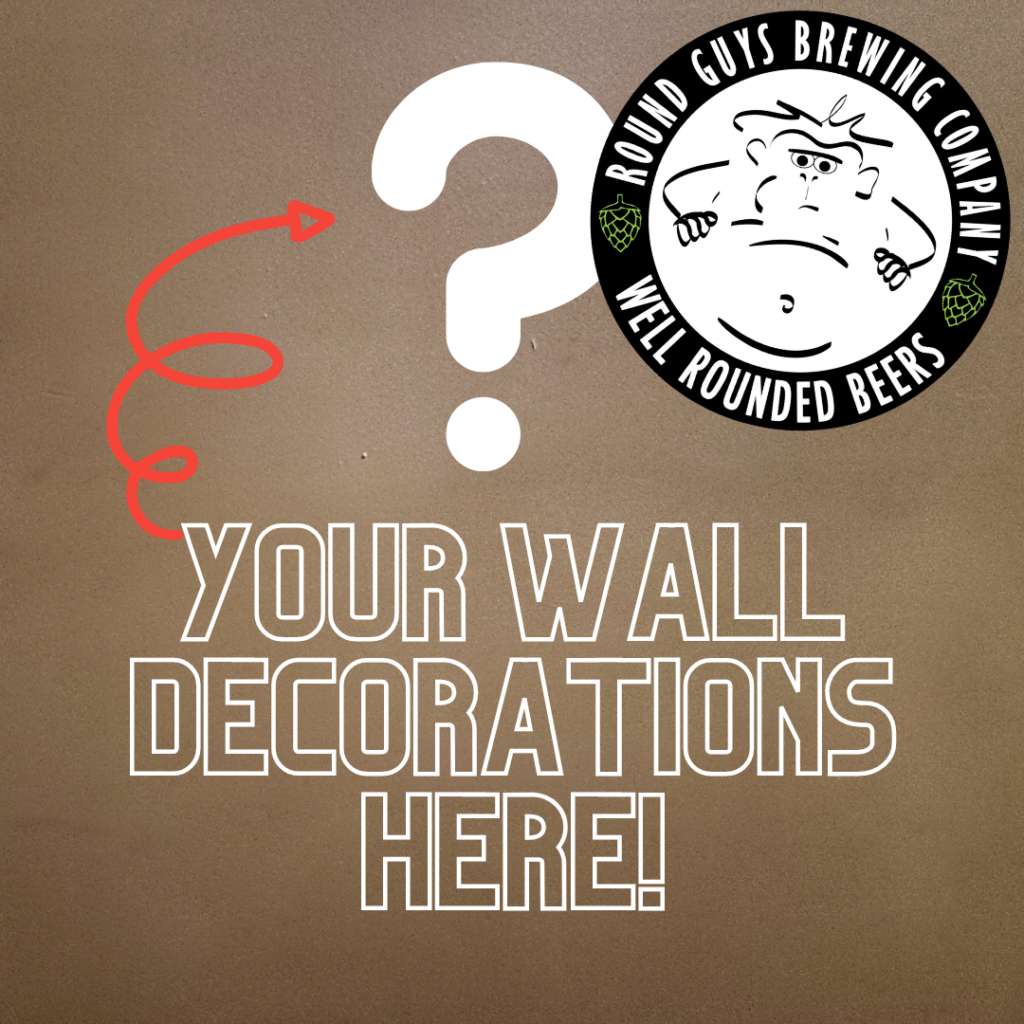 Round Guys WANTS YOU to Decorate OUR WALLS!
We're looking for your quirky, odd, unique, strange, goofy, so be it wall ornaments!
One Rule. Simple. Easy-peasy! Bring in something you want to see on our wall. Hand it to our bartender.
Contest Runs from August 1 – September 5, 2022.
Our bar staff will make the final decision on what goes up, between September 6 – September 13, 2022.
Top 10 Items Receive a $50 Gift Card.
Decoration Guidelines
Nothing Obscene or Offensive.
Nothing Political.
Nothing Adhesive.
Must be able to be mounted on the wall (ie picture frame) or be able to sit on a shelf.
Nothing free standing from the floor will be considered