New Episode! 
Two artists find themselves at a crossroads, eager to showcase their art. Shannon Vogel, utilizes the pour painting technique to create impressively real texture in her art, adding both depth and personality to each painting. Melinda Szczepanksi indulges her deep love of stained glass, both rescuing and refurbishing old glass art to build into new custom glass designs.
Both Vogel and Szczepanski became part of a new organization, the Headway Art Collective, established in 2018. It's goal, as told by founder Erik Sacony, is to bring art to breweries, specifically harness the already apparent creative overlap between craft beer and local art. Headway Art Collective provides space for artists to grow and support each other, as a living breathing artist community in the Montgomery County, PA area.
Be sure to check out the newest Art of the Brewery release on the Round Guys Radio Network. If you love what we're doing, please share and support the show!
Release schedule is as follows. Please be sure to subscribe, rate and review to help the show gain visibility.
Audio Podcast Outlets: Wednesday, Feb 3.  [Apple | Google | Spotify]
Youtube: Wednesday, Feb 10.
Facebook: Friday, Feb 12.
Click to Listen!
Meet Erik Sacony, Founder of Headway Art Collective.
The thought to build an artist community first came to Sacony after he pitched his desire to sell art to Mike Scoats, the then owner of the much loved but unfortunately now defunct, Grey Lodge Pub. This Lansdale native returned home to form a uniquely talented and abstract collection of artists to partner with one brewery after another, synergizing the shared love of creativity and originality. Round Guys Brewing Company partners with the Headway Art Collective every Wednesday for an instagram posting called "Artist in Residency."
Well Rounded Merchandise Series.
Round Guys Brewing Company is partnering up with the Headway Art Collective to build a special 'Well Rounded Series' of t-shirt merchandise.
Support Local Artists!
Revenue from each teespring purchase of Bethany Lang's design on the left goes back to the artist. Once enough shirt sales are tallied, Round Guys Brewing Company may option the designs for future use in rotating merchandise stock.
These shirts ARE NOT available for purchase at the Round Guys Brewing Company brewpub in Lansdale, PA. They are only available through this teespring site.
Join our Community!
Sign Up Today for Email Notifications when we Release New Podcast Episodes!
Who are the Round Guys Radio Team?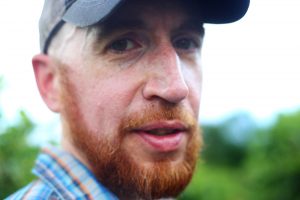 Meet Bill.  Round Guys Brewing Company Co-owner. Beer alchemist. Hiker-wanderer-stumbler. Part time stargazer. Baseball / Indycar / F1 fan. Baneful botanist. Dog wrangler. Photographer, Caffeinated dinner usuper. Also founder of Round Guys Radio. Host of Inside the Brewery, Music Mashtun, and the Art of the Brewery.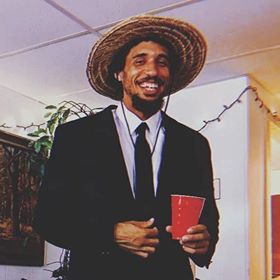 Meet Steive.  Badass drummer. Graduate Summa Cum Laude of Guitar Hero University. Host of the Tonal Shift. Stage Manger/ Live Sound Engineer. PC Gamer. Cat Lover. Walking Music History Encyclopedia. Lover of the Subwoofer.
Interested in Helping Out? Volunteer on our team!