New Episode! 
In 2020, Bill McGeeney, Marketing Director, for Round Guys Brewing Company found himself in a bind. The organization wanted to revamp some of its legacy labels. The label in particular was one dated as far back to 2015, designed by then graphic designer – Joe Getz (owner of Kurant Cider). Chronomancer held up the test of time quite well but needed refreshing.
The designs McGeeney continually sourced as options for Chronomancer, while well designed, didn't quite fit the personality of the label. That was, until Founder/Head Brewer, Scott Rudich pointed out a cool design he saw clear taped to a wall in the kitchen. With that Round Guys Brewing Company established a new artist relationship!
Dan Yowell, notably the artist behind the new Chronomancer label – a label resembling a giant-grub thing, proceeded to make additional labels including for Headmaster's Ritual Irish Stout, Ancient Water Irish Red, Deathbound Imperial Pilsner, the rotational DIPA called Sabotage, and, most importantly, Classic Girl DIPA utilizing Mosaic and Galaxy hops.
From March 3rd – March 13th, Round Guys Brewing Company shall be running a giveaway contest around Classic Girl DIPA. We thought it was a great time to get to know this curious new artist designing for Round Guys Brewing Company. Listen in on the newest Art of the Brewery release on the Round Guys Radio Network. If you love what we're doing, please share and support the show!
Release schedule is as follows. Please be sure to subscribe, rate and review to help the show gain visibility.
Audio Podcast Outlets: Wednesday, Mar 3.  [Apple | Google | Spotify]
Youtube: Wednesday, Mar 24.
Facebook: Wednesday, Mar 24.
Click to Listen!
Meet Dan Yowell, the Artist Philosopher.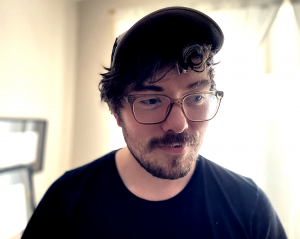 Dan Yowell doesn't think much of the moniker, "Artist Philosopher." He doesn't feel that it applies to him. From Yowell's perspective, he's simply a man who just transmutes to his hands what his brain is telling him.
We contest that isn't true. Yowell's abstract label art is layered in overtones. Firstly, inspired by pop-culture. His own affinities drive his art. Second, he deeply studies his designs while he's designing them for philosophical inspiration. Take note of the third eye in Classic Girl, and the Freudian death drive in Sabotage. The man's not simply making art for art's sake!
Tell us what you think! Is Dan Yowell, the Artist Philosopher? We think that answer's clearly a yes.
Join our Community!
Sign Up Today for Email Notifications when we Release New Podcast Episodes!
Who are the Round Guys Radio Team?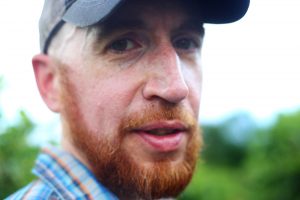 Meet Bill.  Round Guys Brewing Company Co-owner. Beer alchemist. Hiker-wanderer-stumbler. Part time stargazer. Baseball / Indycar / F1 fan. Baneful botanist. Dog wrangler. Photographer, Caffeinated dinner usuper. Also founder of Round Guys Radio. Host of Inside the Brewery, Music Mashtun, and the Art of the Brewery.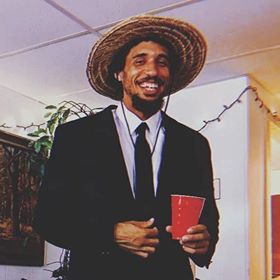 Meet Steive.  Badass drummer. Graduate Summa Cum Laude of Guitar Hero University. Host of the Tonal Shift. Stage Manger/ Live Sound Engineer. PC Gamer. Cat Lover. Walking Music History Encyclopedia. Lover of the Subwoofer.
Interested in Helping Out? Volunteer on our team!