New Episode! 
Who knew it could be as simple as peanut butter and jelly?!
One of the unique constraints the COVID pandemic placed on society during 2020 drew from our inability to protect the underserved, most notably the homeless and poor living often unseen in our region. Long community focused, Lou Farrell devised an innovative and simple solution to reduce food insecurity during the pandemic lockdown. He began delivering peanut butter and jelly sandwiches downtown!
The brilliance of a peanut butter and jelly campaign to feed the hungry pulls in part from Farrell's previous work helping the needy. Peanut butter, as we all know, can be quite a sturdy protein, less temperamental to many temperature challenges you'd have with other proteins and fats. In addition, jelly provides a pleasant sugar for homeless individuals, whom, due to the nature of being on the streets, can burn through these calories quite fast. As simple solution of supplying food for an age when no one could spend any social time congregating together!
Sandwiches need not be sophisticated works of culinary art. Instead, Farrell requests that people use basic white bread to appeal to all palates, left whole – not cut. Creamy peanut butter must be double layered, followed by a simple coating of grape jelly. Wrap the sandwiches in a clear plastic ziplock bag. Stack the completed sandwiches into a box and drive them to a drop off point. From that point on, it's Farrell's job! Farrell picks up the food items and delivers them around to three different food bank / drop off areas.
At a much later date, toward the end of 2021, Sarah Rudich, wife of Round Guys Brewing Company founder, Scott Rudich, discovered a neighbor showcasing several peanut butter and jelly sandwiches on Facebook. She struck up a correspondence and began instituting periodic peanut butter and jelly sandwich making in her household.
Over the ten years of its existence, Round Guys performed numerous charity drives and partnerships, including brewfest fundraisers, charity trivia, dine and donate nights, and many more. Most recently, Round Guys Brewery served as a drop off point for the community to drop off supplies after the tragic Guertse family fire.
To date at the writing of this article in January of 2022, Lansdale, PA based Round Guys Brewing Company provided over 200 sandwiches for the year. Rudich believes that offering community engagement activities, such as these, allow all parties to grow in sync with each other. When Rudich consulted staff members, he met a very warm reception. It's Rudich's hope that by offering peanut butter and jelly sandwich making at periodic moments throughout the year, all staff members will be able to participate in some level, alongside their very community oriented customers.
Learn more about the Bread Drop campaign by listening to our newest Inside the Brewery release on the Round Guys Radio Network with host Bill McGeeney. If you love what we're doing, please share and support the show!
Please be sure to subscribe, rate and review to help the show gain visibility.
Audio Podcast Outlets: Tuesday, June 18.  [Apple | Google | Spotify]
Youtube: TBD.
Facebook: TBD.
Click to Listen!
Meet Lou Farrell, Community Superstar.
Meet Lou. A man of many hats. Lou proudly recollects himself as the 'OG' Philly Brewer at Dock Street Brewing Company, dating back to 1991. Farrell worked in numerous fields, often without a clear line between them, including as a French Chef, an archeologist, and a High School Economics teacher.
Farrell began working on his life's mission of ending hunger eight years ago. During the early days of the COVID-19 pandemic, Farrell recognized that his way of distributing food to the needy could no longer be done in a safe manner. Instead, he assembled a group of volunteers to make peanut butter and jelly sandwiches.
Farrell created 'Bread Drop,' which now resides as a full partner with the Emmanuel Lutheran E-Meal program. Bread Drop comprise of 70 volunteer workers distributing to 3 Southeastern Pennsylvania counties. It's estimated by mid-January 2022, over 200,000 sandwiches will have been delivered to the hungry through Bread Drop.
Join our Community!
Sign Up Today for Email Notifications when we Release New Podcast Episodes!
Who are the Round Guys Radio Team?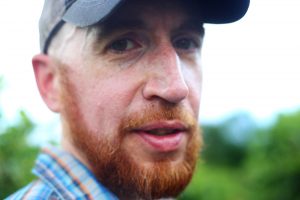 Meet Bill.  Round Guys Brewing Company Co-owner. Beer alchemist. Hiker-wanderer-stumbler. Part time stargazer. Baseball / Indycar / F1 fan. Baneful botanist. Dog wrangler. Photographer, Caffeinated dinner usuper. Also founder of Round Guys Radio. Host of Inside the Brewery, Music Mashtun, and the Art of the Brewery.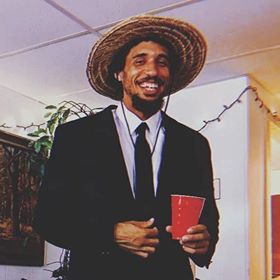 Meet Steive.  Badass drummer. Graduate Summa Cum Laude of Guitar Hero University. Host of the Tonal Shift. Stage Manger/ Live Sound Engineer. PC Gamer. Cat Lover. Walking Music History Encyclopedia. Lover of the Subwoofer.
Interested in Helping Out? Volunteer on our team!