New Episode! 
It's 2020 and the world flipped upside down due to a dangerous pandemic that ravaged older members of society. For many, the lockdown gave us pause to reflect on what really mattered in life. For Round Guys Brewing Company founder, Scott Rudich, it gave him ideas! Scott always wanted to have a strong barrel aging program, however, time commitments largely pulled his attention away, until then.
Pagan Poetry in its first incarnation featured a quad aged (Chronomancer) in a tasty white wine barrel. Inside the Brewery host, Bill McGeeney, recalls the delicate pear and apple notes that weaved silky plumes into the plum and dark fruit forward base beer. A truly magical moment for any fan of beer to behold!
Fast forward back to 2020, Round Guys Brewing Company found themselves straddled with an uncertain production schedule and an uncertain consumption market. The team brewed a high abv Scottish wee-heavy style beer called Iron Tusk. Due to the nature of the beer, namely the high alcohol content and the hearty style, Iron Tusk became a perfect candidate for aging in a barrel. However, it wasn't going to be just any barrel!
At the same time, Adam Crockett of Upper Reach Meadery, continued to work with the team he helped assemble to forge ground breaking meads, bending mead making to its most creative limits, without gimmicks or strange adjuncts. His focus was on perfecting the craft. With hopes of redefining the mead market, he used craft beer as a model which thirty years ago took the reigns from light lagers and distributed flavor and enjoyment back to the masses!
Rudich and Crockett teamed up, whereby Round Guys Brewing Company would purchase barrels from Upper Reach Meadery for aging this already tasty Iron Tusk! In this episode, you'll be taken on a master class of barrel aging and mead making by two true professionals in their field.
Listen in on the newest Inside the Brewery release on the Round Guys Radio Network with host Bill McGeeney. If you love what we're doing, please share and support the show!
Release schedule is as follows. Please be sure to subscribe, rate and review to help the show gain visibility.
Audio Podcast Outlets: Wednesday, June 22.  [Apple | Google | Spotify]
Youtube: TBD.
Facebook: TBD.
Click to Listen!
Meet Adam Crockett, a Mead Master.
Meet Adam. For as long as I've known Adam, he's been consumed by a quest to ferment using honey and redefine how one looks, tastes, and even thinks about mead. Mead is his life.
I first met Adam Crockett while learning, myself, how to brew and judge beer as a member of the Stoney Creek Homebrewers. Crockett entered the club with almost a sole focus on crafting a new way we think about and even define mead.
From those early days at Stoney Creek, Adam went on to rent out space from Keystone Homebrew Supply and began testing his dream under the guise of Haymaker Meadery. The term haymaker being an homage to the folky lifestyle him and his wife, Erin, embodied.
Upper Reach Meadery became a realization as the couple decided to finally pull the trigger on opening a tasting room. Upper Reach directly meant to indicate their aspirations and their determination to make a industry defining high end mead. The term also ties back to Adam's days growing up in the picturesque foothills of the Adirondacks. Hiking and outdoors has always been an integral piece for Adam and Erin.
Join our Community!
Sign Up Today for Email Notifications when we Release New Podcast Episodes!
Who are the Round Guys Radio Team?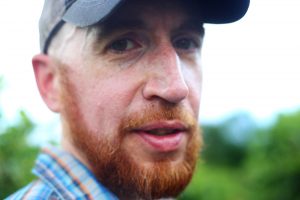 Meet Bill.  Round Guys Brewing Company Co-owner. Beer alchemist. Hiker-wanderer-stumbler. Part time stargazer. Baseball / Indycar / F1 fan. Baneful botanist. Dog wrangler. Photographer, Caffeinated dinner usuper. Also founder of Round Guys Radio. Host of Inside the Brewery, Music Mashtun, and the Art of the Brewery.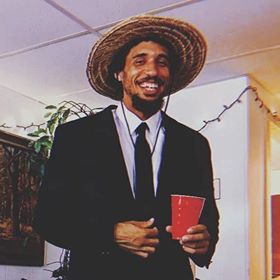 Meet Steive.  Badass drummer. Graduate Summa Cum Laude of Guitar Hero University. Host of the Tonal Shift. Stage Manger/ Live Sound Engineer. PC Gamer. Cat Lover. Walking Music History Encyclopedia. Lover of the Subwoofer.
Interested in Helping Out? Volunteer on our team!