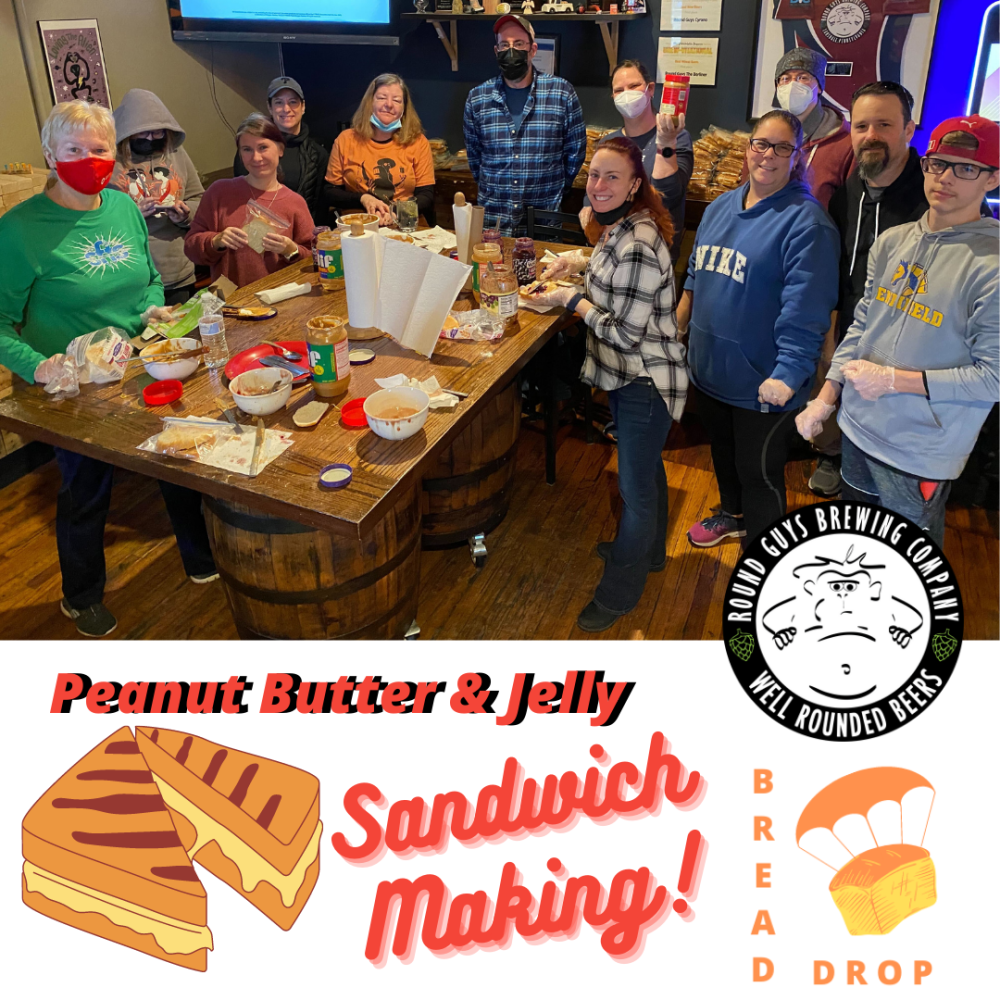 We must cancel this event! Unfortunately, we have logistical issues that will make this event impossible. Be on the look out for future PB&J events!
Peanut Butter and Jelly Making – Bread Drop Campaign
Join us on President's Day 2022 between 1:00 – 3:00pm as we work toward ending hunger in our region! All you need to do is bring a loaf of white bread and an eagerness to make some sandwiches! We supply the peanut butter, jelly and ziplock bags!