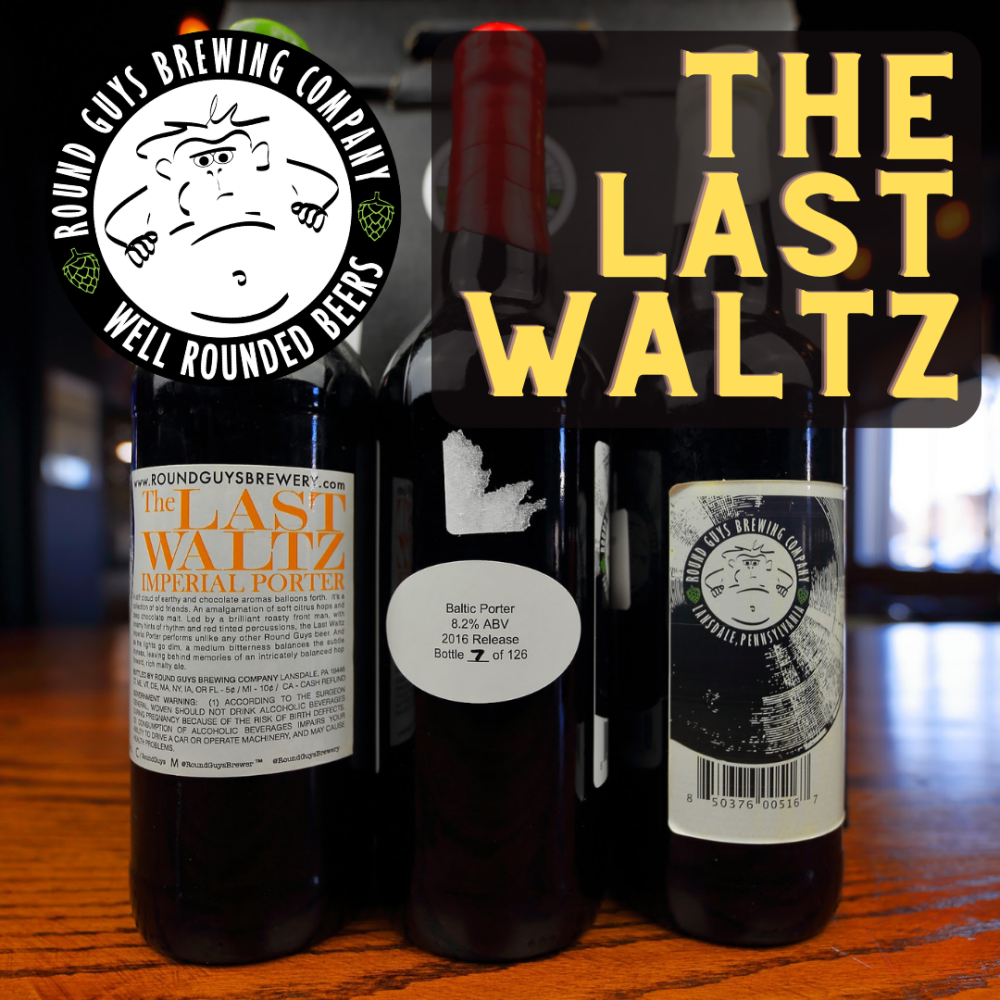 Last Waltz Vertical Tasting
A True Craft Beer lover's delight! Enjoy a vertical tasting of all 9 years of Round Guys Brewing Company's Last Waltz Baltic Porter including a special catered dinner! Expect 9 two oz samples representing each year, dinner and a bottle of the 2021 Last Waltz, waxed to go! Order via the 'Last Waltz Tasting and Dinner Option' on our Take Out Food menu.
Enjoy the following:
Beer
9 Servings of 2 oz samples of Last Waltz featuring all 9 years.
Food
Charcutier Board
Pretzel Fries
Mini Chimas
Mac & Cheese Balls
Sliders & Fries
Desserts:
Lava Cake
Oreo Cheesecake
More on the Last Waltz. Brewed annually with a different recipe each year, the limited run of Last Waltz rings in just after Thanksgiving much to the delight of beer connoisseurs.