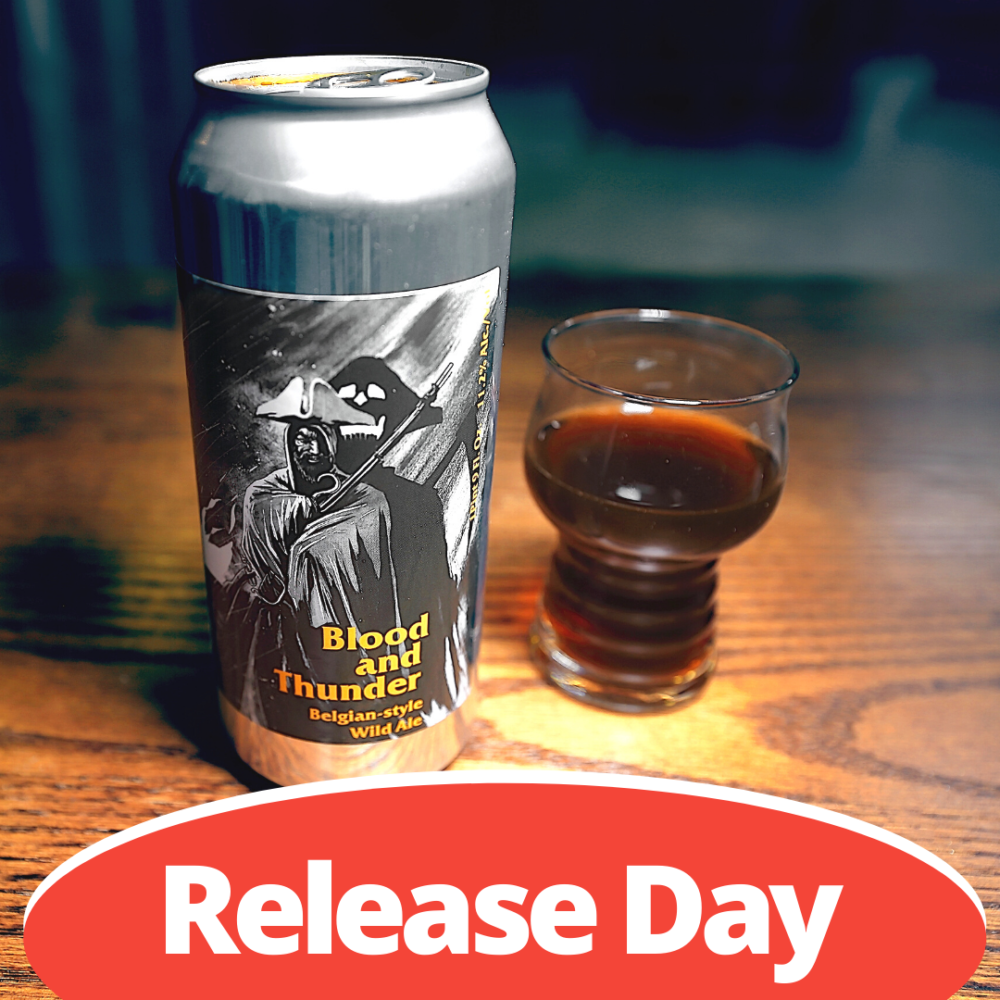 Unfortunately, we must cancel this beer release at this time.
Blood & Thunder Can Release Day!
Do you like delicious, complex and unique ales? Why not try Blood and Thunder by Round Guys Brewing Company? Long time Round Guys fans recognize the tasty Chronomancer Quad Ale base, blended into neutral white wine barrels, then aged on brettanomyces. A perfect beer for sharing with friends!