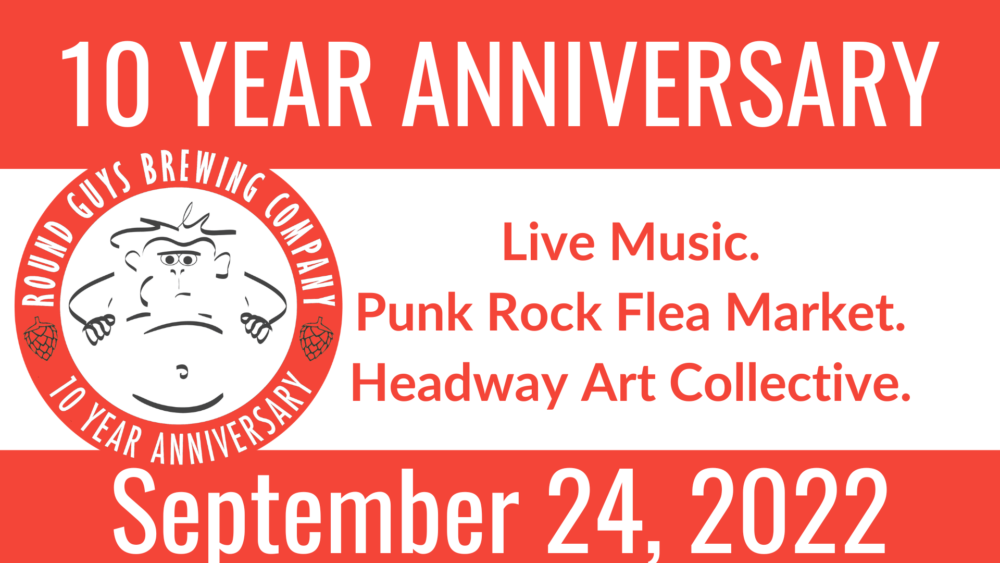 10 Year Anniversary Party!
Join us on September 24th between 11 – 5pm as we celebrate our 10th Anniversary!
16 New Beers will be tapped for the event. Currently 5 of them include Imperial Cyrano, Anise Slapjack Saison, Blueberry Berliner, Pineapple Jalapeno Professor Booty, and Key Lime Pie Lansdale Lager!
Punk Rock Flea Market to take place offering music and shopping. Organized by the Headway Art Collective.
Music Includes: The Mega Yeah, Riverside Odds, Ukulele Al, Little Arcana, Landon along with a full band.