Most breweries will offer you flights, but how many offer you an 'All the Beer' flight served on a barrel stave? Round Guys Brewing Co has offered this flight since the very early days when the tap list tended to be much smaller. Expect to taste every beer, which on a normal Saturday amounts to 16+ beers.
BONUS: We actually have a Flight Menu! Guess the Mystery Flight each Friday for Prizes!
Round Guys Brewing Company's cofounder, Scott Rudich, is a true and through Buffalo native. At an early age, by working in the kitchens of Buffalo, he learned what makes a winning wing. Expect Round Guys Brewing Company chicken wings to be crisp and delicious! (inside baseball here, the wings are also a staff favorite!).
BONUS: Check out our Appetizer Sampler which includes Wings, Mac n' Cheese Balls, Fried Pickles, Mini Chimis, and Onion Rings!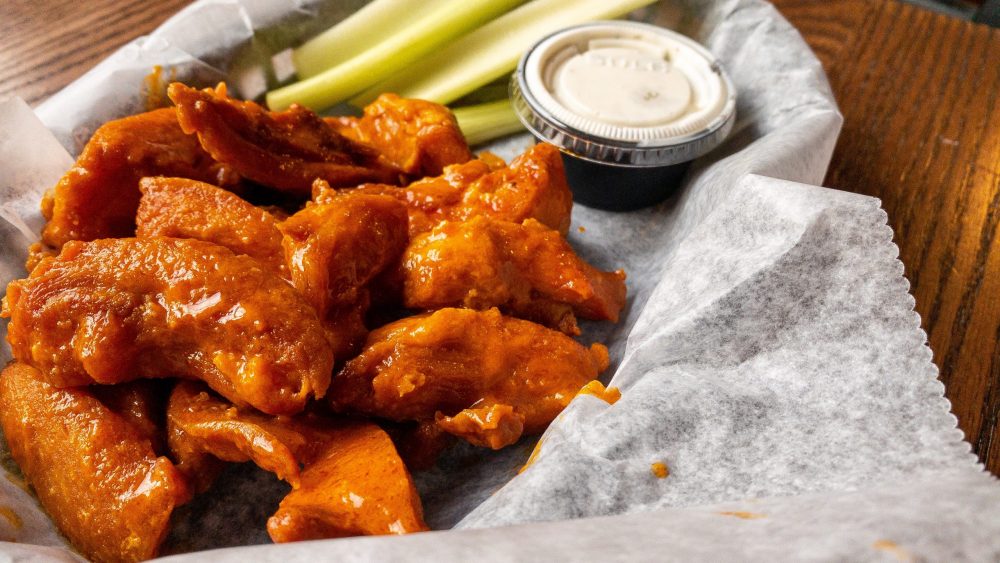 It's a warm night, wouldn't you rather sit outside than be stuck inside? Round Guys Brewing Co, offers you a spacious roadside patio, including umbrellas for much needed daytime shade. Arrive early on First Fridays, to secure your seat for live performances, as Lansdale's First Friday performances happen all summer long on Wood St.
BONUS: Bring Fido, our patio is dog friendly!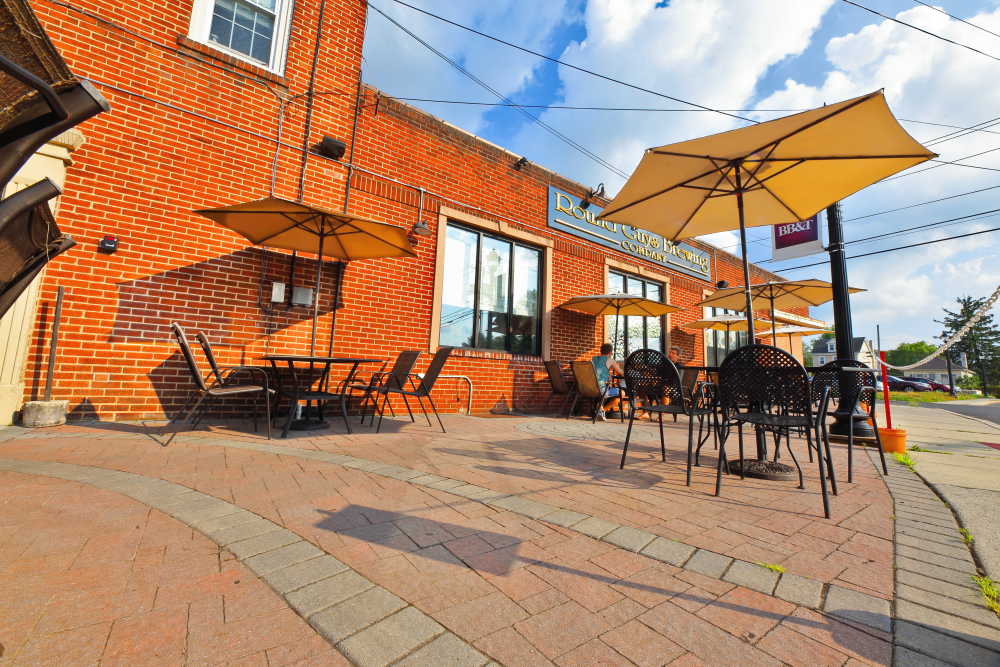 While you're in, feel free to check out the vast take out beer selection – including variety of beers in 4 packs and 22 oz bottles. Plus, Round Guys Brewing Company cans 32oz crowlers of any beer on draft.
Join us in Lansdale! Come by Train (2 block walk from SEPTA Lansdale), Come by Car (learn about our parking lots)!