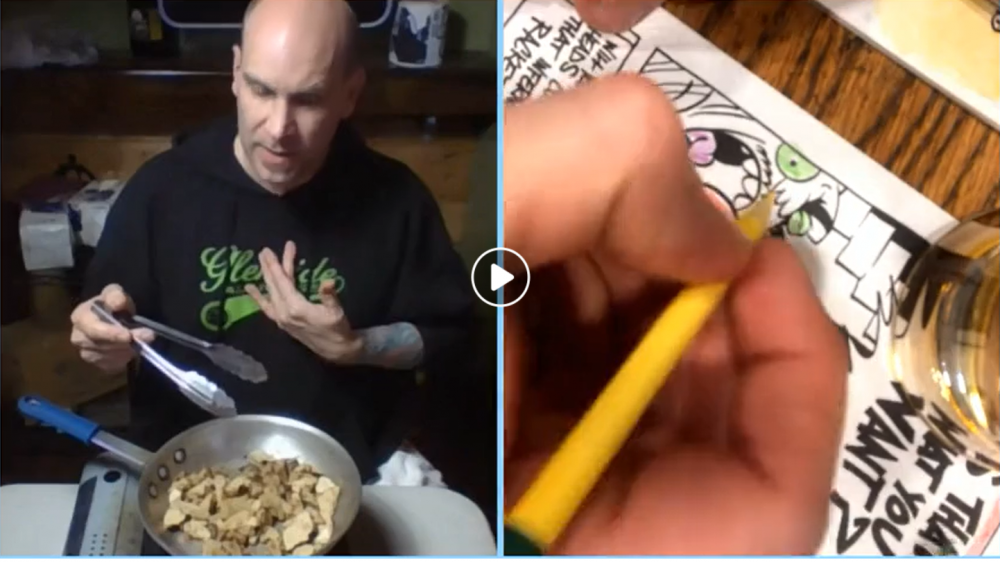 Last week was a ton of fun, right? Join us at 7pm on May 12th on our Facebook page, as chef Phil Deaver takes you on a live streaming taco making lesson! This week, you'll learn how to make el Rancho!!
But wait!!! There's more!
Color with us and have a chance to have YOUR ART selected by a panel of judges (Andrew) may even post it on our wall for all 1 staff member to see during the lockdown!
Make them at home! Taco Ingredients List for 12-15 servings:
48 oz veggie patty/meat substitute OR sub in ground beef
4 tbsp butter
1 tbsp chili powder
1 tsp cumin
1 tsp garlic powder
1 tsp paprika
1/2 tsp onion powder
1/2 tsp oregano
1/2 tsp salt
1/2 tsp pepper
Cream Sauce Topping:
2 cup sour cream
1 tsp garlic powder
1 tsp dill
1/2 tsp cumin
1/2/ tsp salt
1/2 tsp pepper
Dry Toppings:
shredded lettuce
shredded cheese
Coloring Image Files, custom designed by Lansdale Artist, Billy Leake:
Space Cat: pdf for download
Space Dog: pdf for download